The Value of 24 Hour Restoration Availability
6/6/2022 (Permalink)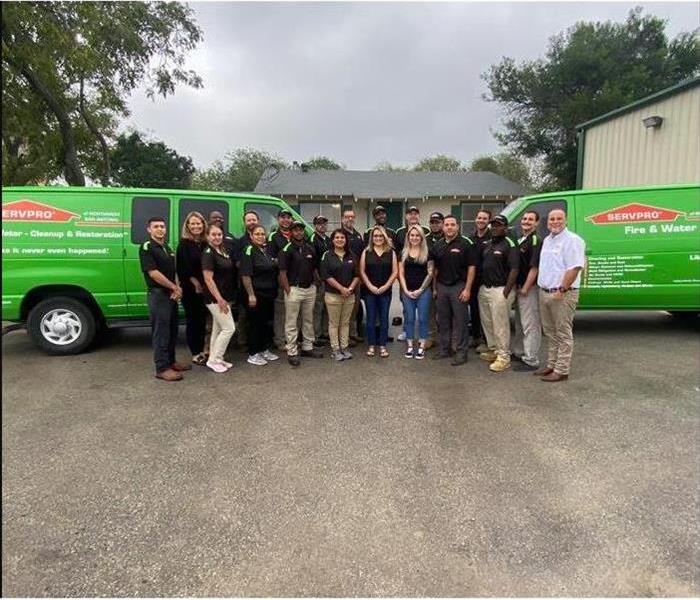 SERVPRO is available 24 hours a day, 7 days a week. You may tackle disaster cleanup with the care and attention it deserves with our 24-hour service.
The Importance of a 24-Hour Restoration Service
Your commercial buildings need protection. Storms, fires, and other hazards can happen at any time. When disaster hits, you need to be able to respond quickly and effectively so that you can protect the structures and property that are vital to your business.

A professional restoration company with 24 hour service can help you contain the damage, even if something happens in the middle of the night. Here are some of the benefits of SERVPRO's 24/7 service in San Antonio, TX.

1. Fast Response Any Time
If a heavy storm strikes in the middle of the night and causes water damage to your building, you will need a cleanup crew on-site as quickly as possible to begin the drying and restoration process. There are many types of hazards and unexpected events that can cause damage to commercial property and the sensitive equipment and documents that your business needs in order to operate.

No matter when you need help, SERVPRO will respond to your call within 1 hour. They will be on-site in 4 hours, and they will provide a verbal briefing within 8 hours. These deadlines ensure that you will get a prompt and professional restoration whenever it is needed. 

2. Get Expert Help
Disaster cleanup can be a stressful process for any business owner. You might not know the best ways to save damaged property and restore your building. The 24-hour service provided by SERVPRO includes the very best techniques and equipment for restoring damage related to mold, water, fire, and smoke. If your commercial property houses important documents, SERVPRO can safely transport them to a Document Restoration Facility that uses state-of-the-art technology to dry and restore sensitive materials.

SERVPRO is always open. 24-hour service ensures that you can approach disaster cleanup with the care and attention it deserves.