Dealing with Water Damage in Your Attic
12/22/2022 (Permalink)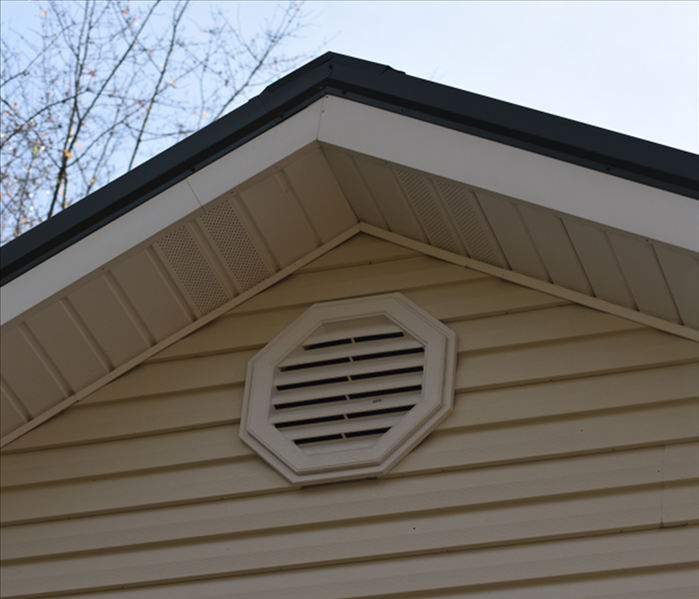 Water damage in your attic is a serious problem that can cause mold and rot, which will lead to structural problems down the road.
Dealing with Water Damage in Your Attic
Water damage in your attic is a serious problem that can cause mold and rot, which will lead to structural problems down the road. If you're worried about water damage in your attic, here's what you need to know about how to prevent it from happening.
Finding the Leak and Damage
If you have a leak in your San Antonio, TX home, it's important to find the source of the water damage and take steps to correct it. If you are unable to identify where the water is coming from, or if you don't know how to fix it, reach out for help.
If there is mold growth around the problem area, clean up any visible mold with an all-purpose cleaner. Use a stiff brush and scrubbing pad (not just disposable wipes) so that you can get into corners and along edges thoroughly; this will ensure that all surfaces are treated equally and no hidden spots remain untreated.
Common Causes of Attic Water Damage
Water damage in your attic can be caused by a variety of sources. These include:
A leaking roof
A leaking plumbing system
A leaking air conditioning system
Leaking appliances (including dishwashers, washing machines, and hot water heaters)
Water seeping into your home through windows or skylights
Signs of Water Damage in the Attic
There are some signs that could indicate issues in your attic:
If you see any water stains on your ceilings or walls, this could be an indication that there is some kind of moisture problem in your attic.
Another sign that you have a water damage issue is if there are obvious signs of mold growth, such as black spots or patches. Mold spores can easily get into your home through an opening in the roof and stay there until they grow into something bigger and more problematic—and even then, they might still be hiding out in other areas of your house! This means that you should take action immediately when you notice any signs of mold growth because it's best to remove these spores before they spread throughout your home and cause more damage than necessary!
A musty smell in a room or on your clothes can indicate mold growth. This indicates that bacteria has slowly grown over time due to high humidity levels allowed by leaky pipes under sink cabinets,
How to Prevent Water Damage in Your Attic
Prevent damage to your roof, foundation, and walls. As you've read above, water that leaks into your attic can cause damage to the insulation and to items stored up there. To prevent this from happening, it is important that you repair any roof leaks as soon as possible. If you are not sure what type of repairs should be made, contact a professional like SERVPRO of Northwest San Antonio.
Keep gutters clean and free of debris. If your gutters are clogged with leaves or other debris, then rainwater will have trouble flowing down them toward the ground where it belongs; instead, it flows onto the surface of your home's exterior wall or worse yet gets trapped in your attic.
Make sure you clean out your rain gutters regularly. If left unattended over time this will lead to water pooling around chimneys which could cause costly damage when frozen during winter months causing cracked mortar joints between bricks which could result in expensive repairs later on down the road so better safe than sorry!! We suggest checking them every month during springtime just before warmer weather arrives so no surprises happen later on down south.
How to Fix Water Damage in Your Attic
Once you've determined that your attic has suffered water damage, it's time to get started cleaning up. The first step is to remove any wet insulation and drywall from your attic floor. This will allow the space to dry out completely, which should not be done without taking these precautions. Next, remove wet insulation from joists or rafters in the ceiling. If you have a leaky roof, take care of that as soon as possible by repairing or replacing damaged shingles and decking materials.
Act Quickly
If you have a leak in your roof or attic, it needs to be found and fixed as soon as possible. Water damage can lead to mold growth, structural damage, electrical problems, and property damage. It's important to get help from professionals if you are not sure how to fix the issue.
It's important to remember that water damage in your San Antonio attic can lead to serious problems for you, your family and pets. The longer it goes unrepaired, the more damage will occur and the more expensive it will be to fix. If you have any concerns about the condition of your home's roof or attic, contact us today for mold remediation and water damage restoration in your home.